This time a year ago there was a record amount of snow on the ground, our Cardigan Welsh Corgi Kate was very pregnant, as was I. Scott and I were in Providence Hospital, 7 months pregnant and very ill.
Today Elizabeth is happy and well.
This morning I noticed the bulbs were making an early showing. We didn't see this much greenery until April last year.
It is a fine Alaska spring day. A light breeze but warm in the sun. The ducks at Cuddy Park were cavorting and begging from the lunch crowd.
03/11/2013 bulbs: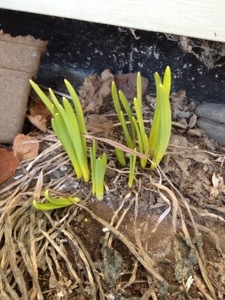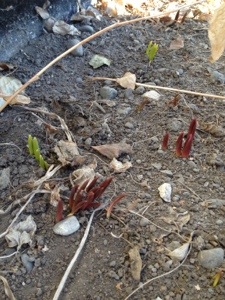 04/02/2012 bulbs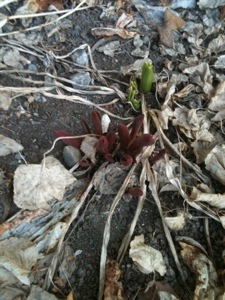 03/06/2012 Snow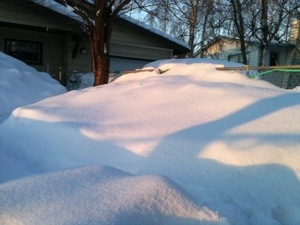 03/03/2013 Elizabeth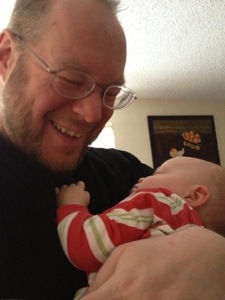 03/26/2012 Elizabeth