So here is the latest project
Very similar to the Chaource. Another Chèvre base with penicillum candidum mold. Started Sunday, took out of the molds and brined it today. It'll spend a little while forming mold then a couple weeks aging.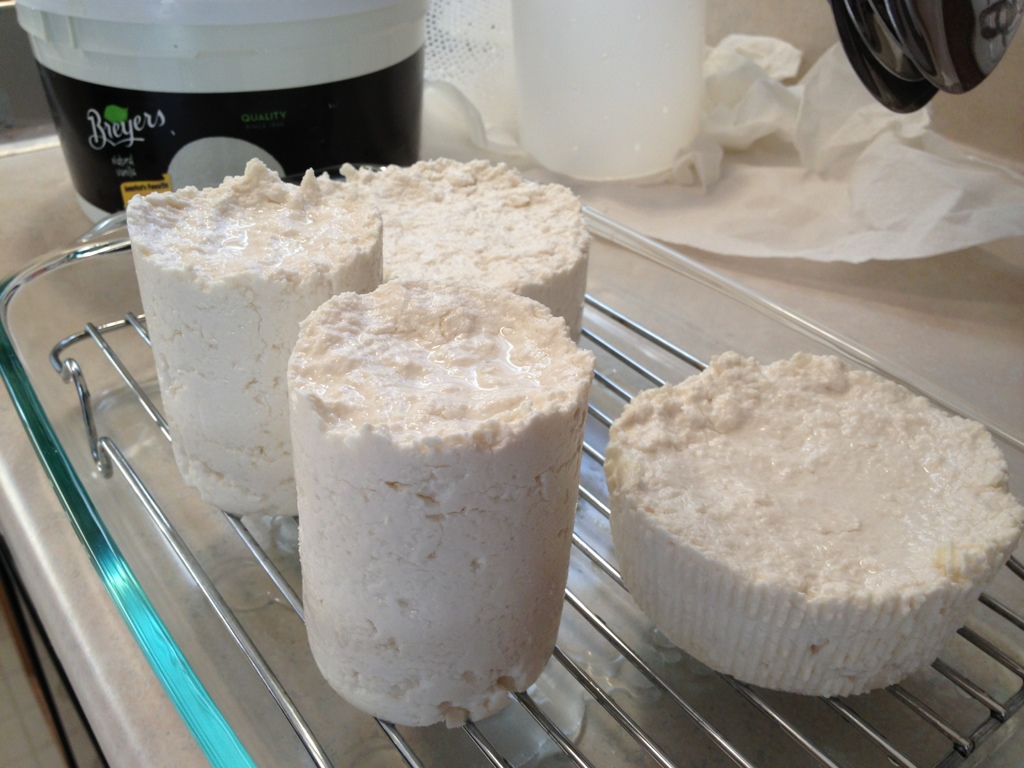 And my make shift cheese cave for aging. Pyrex rectangular dish, wire rack, garbage bag. Hah!