We have a visitor.
Lucy (Wales Tails Lucy in the Sky) is Kate's litter mate. She's going to be a mama this year, we hope.
Before Kat, our friend and Lucy's owner, passed away we had planned a litter together. This will be the last litter that Kat Seube planned, and my first litter. Bittersweet. I am grateful to Floyd for letting me proceed with the breeding plans.
We selected Kentwood Rhydwen. He's Lucy's great grandfather and Kat was hoping to bring back some things that she liked about her early litters.
We are waiting for Lucy to come into season, should be this month. 63 days gestation then two months to grow up a little. Depending in when Lucy comes into season pups should head home November/December.
Here is the pedigree:
And here are some pictures of Lucy:
She noticed the chickens…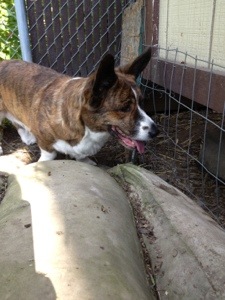 She is also enjoying our daily walks (center) with full sister Kate ( right side) and half brother Bing (left side).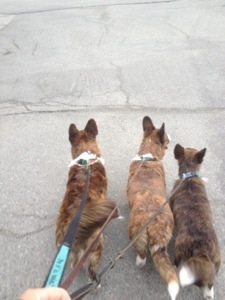 Here are her OFA hip and elbow x-rays. Waiting for grading to be completed.