Pulled the cheese out of the press last week. It is waxed and in the fridge. We will crack into it sometime after April.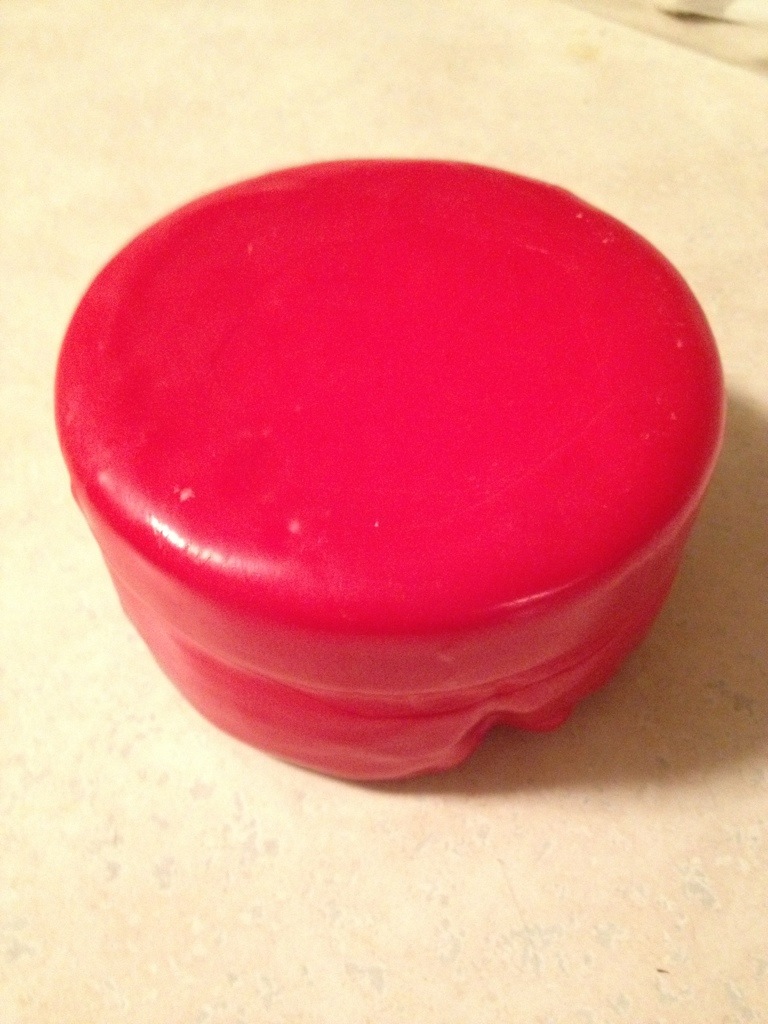 Everybody likes to color, right? She cracks me up by pointing to spots on the paper for us to color. Great fun.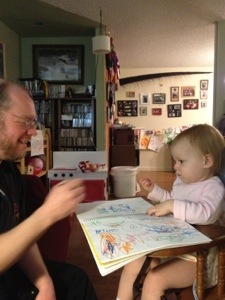 Entry way of a Superbowl party. This is only 1/4 of the total shoes scattered far and wide.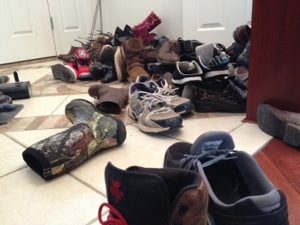 First time in a swing after the Superbowl. Much glee.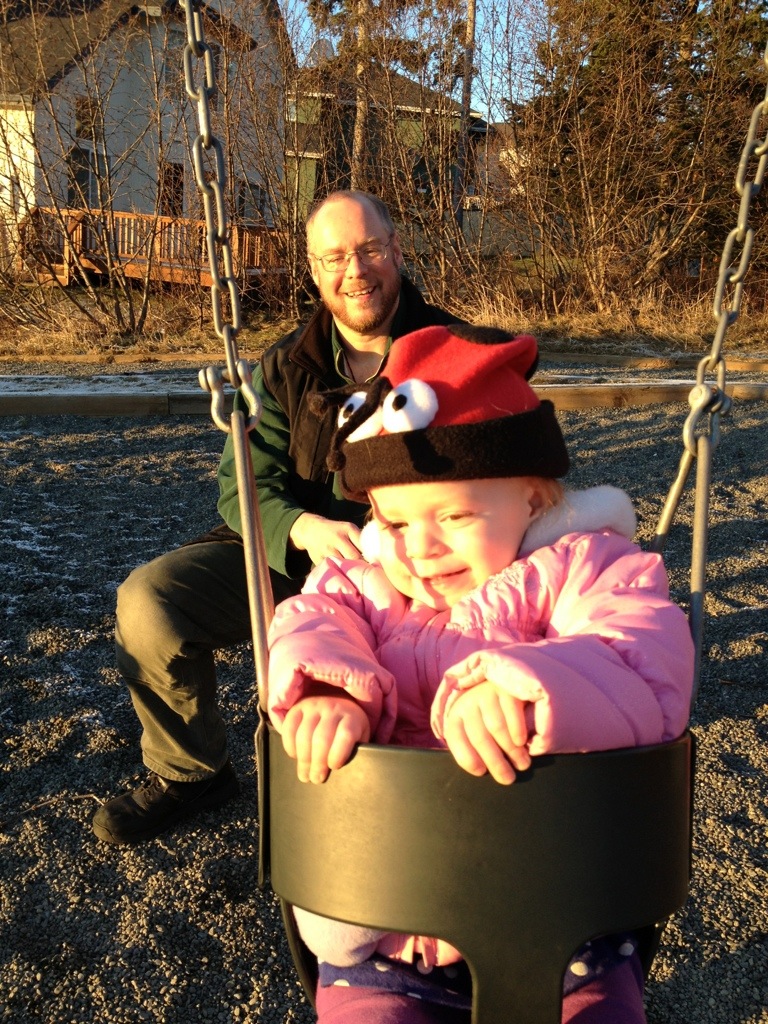 With Grandma at Guidos, celebrating some birthdays.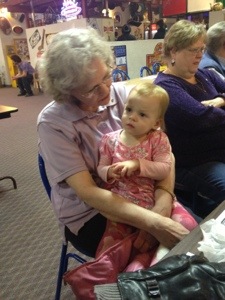 Crazy warm weather confused the rhubarb into waking up and growing. I shoveled on a layer of snow and crossed my fingers.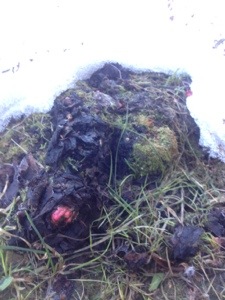 And finally, rest in peace Little Girl. You were my very favorite chicken and I will miss you. She would have been nine years old in June. Anthony at Triple D Hatchery found her and her 3 siblings for us back in 2005. He rhymed Chantecler with particular. She was laying eggs infrequently but right up to the end. She still went broody and was attempting to set eggs when she died. I found her dead on a heap of eggs in the hen house. She was a good good chicken.